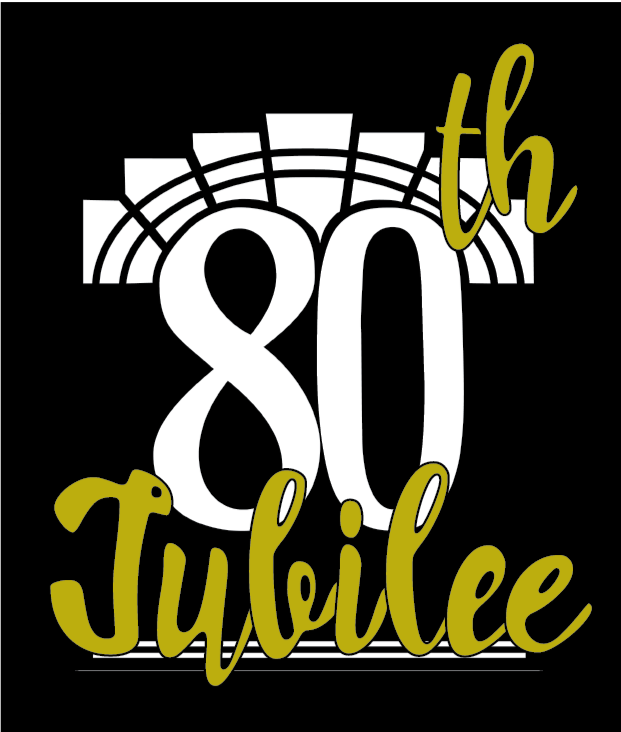 Sun., Dec 8, 2 - 4  p.m.
You're invited to the library's 80th Jubilee. Celebrating 80 Years of Education in the Heart of Oakwood! Made possible by a grant from The Wright Memorial Public Library Foundation.
Refreshments will be served, 2-4 p.m. Live music 3-4 p.m.
• At 2:30, commemorate the year by dedicating the library's new tree, planted in honor of Wright Library's 80th Anniversary.
• Cast your vote for the 2019 Gingerbread House Competition's People's Choice Award.
• View the contents of The Oakwood Time Capsule, and add your signature to the official roster before it is buried for the next 80 years!
Online calendar of library events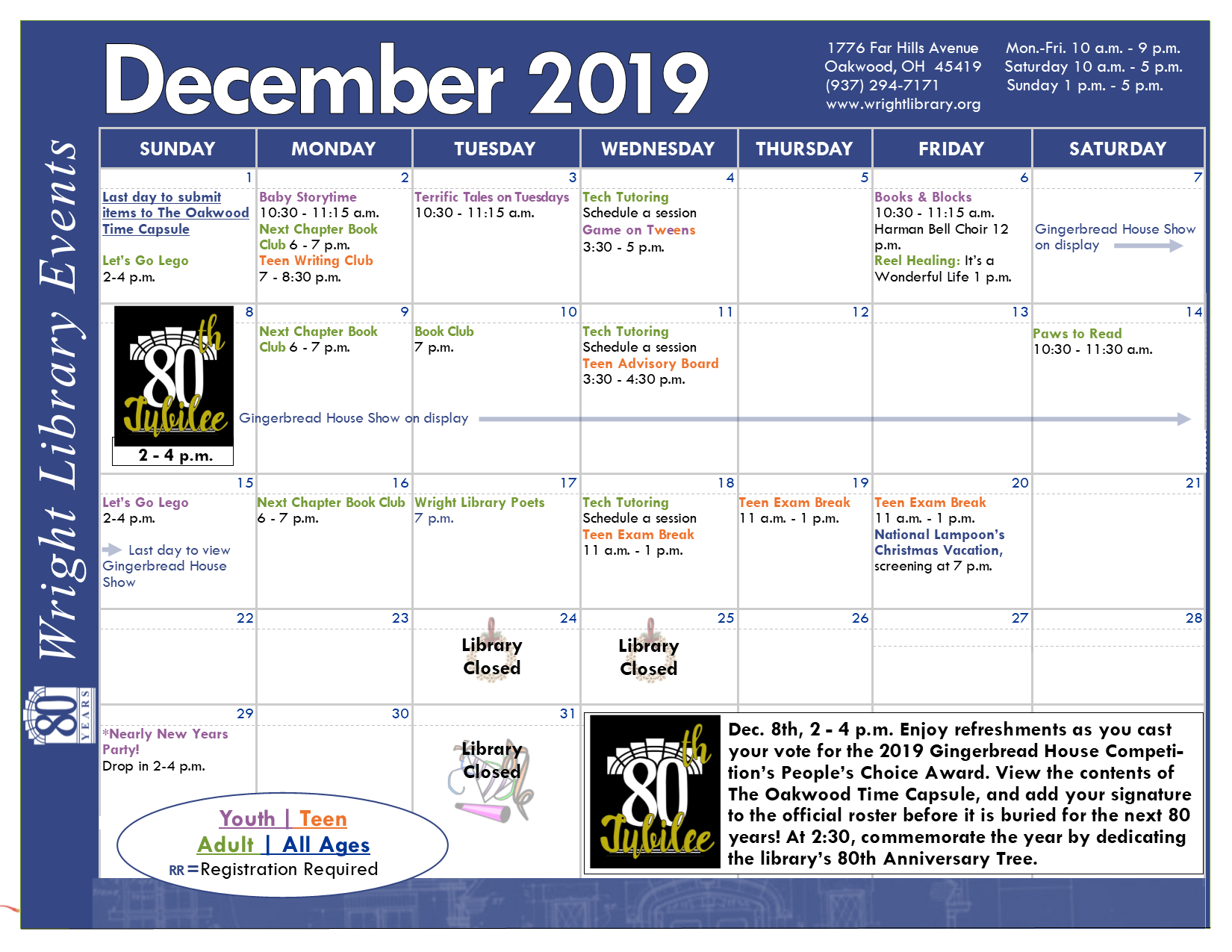 Let's Go Lego | Reel Healing | 80th Jubilee | Paws to Read | The Muppet Christmas Carol | Nearly New Year's Party!