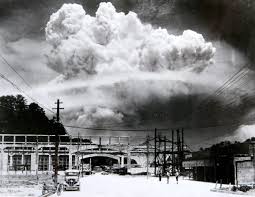 ​Join Nigel Young, notable peace scholar and editor-in-chief of
The Oxford International Encyclopedia of Peace
, for a discussion of the many ways our society denies the true nature of an all out nuclear war.  It's unthinkable, so we don't think about it, and that attitude is reflected in cultural images and political action that don't represent the depth of destruction a nuclear war would bring. Learn how peace and nonviolent movements are confronting this issue by reimagining art, photography and political action that empowers people and counters our tendency to gloss over potential atrocity. 
Nigel Young, has been active in transnational peace activity for at least a half century. He is presently Editor-in-Chief of the 
The Oxford International Encyclopedia of Peace
 (a four-volume reference work) for which he won the 
Dayton Literary Peace Prize
.
 He is also active in the 
Balkans Peace Park Project
. He has degrees from Oxford University and University of California and Berkeley, and has been a leader in Peace Studies both in the U.K. and the U.S.