Thank you to all who participated in the Wright Library Getting Through This Together Challenge. We hope you had fun and learned more about the many online services the library has to offer.
Congratulations to our prize drawing winners - Jessica Simpson and Amy Refhus!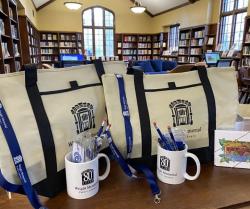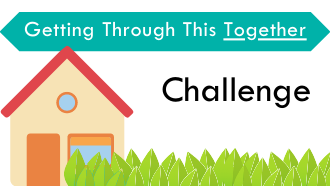 Many of us are home trying to find things to do. 
Wright Library offers a Getting Through This Together Challenge, a "bingo card" of activities.  The time frame for our challenge will be the Ohio Stay-at-Home order, which began on March 24 and has been extended until May 15 at 3pm. Drawing will take place Friday May 15 at 5pm. 
To participate, download the Getting Through This Together Challenge Bingo Card.  Printed copies of the card are available outside the library front door and at other locations around Oakwood. 
If or when you have engaged in any of the activities on the card, check the box. 
When you get 5 activities in a row (vertically, horizontally, or diagonally), share it with us through the Bingo! form or by emailing it to us. 
If you cannot share the completed card by these methods, call us (937-294-7171). 
All submissions will be entered into a prize drawing for Wright Library goodies.  The prize drawing will be on May 15 and winners will be notified.