Demolition in the lower level began in Jan., 2021.
Renovation teams
The Wright Library Board of Trustees selected both firms after reviewing competitive bids from several applicants.
Architect—LWC, Inc., a local firm with a long experience designing public spaces
Construction—Danis, a Dayton based company with a well developed construction management and project history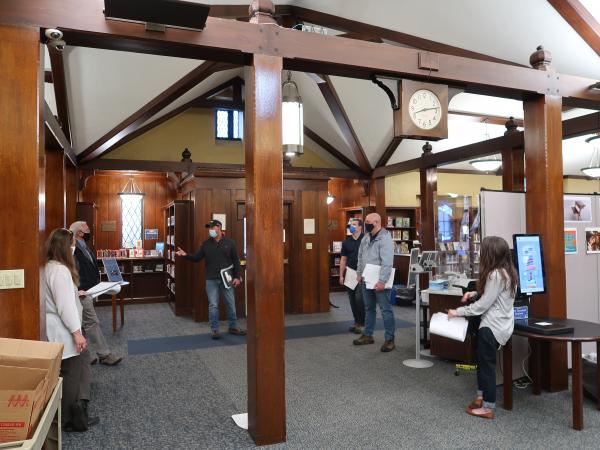 Team meeting in Nov., 2020 discusses patron safety.