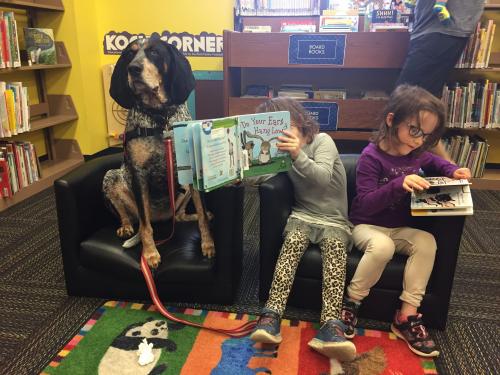 Read to a Therapy Dog
Come read with therapy dogs in the cozy library atmosphere! Therapy dogs and their human handlers share stories with young readers of all ability and confidence levels.
Studies have shown that kids who have anxiety around reading aloud in the classroom improve when they read to a dog. Dogs provide a non-judgmental reading partner, allowing kids to practice and improve their skills with performance pressure removed. 
Reading to a therapy dog can also help build more positive, fun feelings about reading.
All dogs are certified through Best Friends Pet Assisted Therapy or Dogtors.
---
No events are currently scheduled.
---