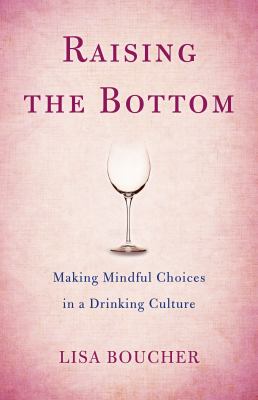 Do you worry that your drinking or that of your child may have unintended consequences for health, family, relationships, and professional or school achievement?  Join
Lisa Boucher
, author of the award winning and best selling book,
Raising the Bottom
, for a discussion of what mindful living in a drinking culture entails.  Discover how to reevaluate your drinking patterns and what is normal.  Learn how to ask and answer the question, is this who I want to be?
Lisa Boucher is the multi-award-winning author of
Raising The Bottom: Making Mindful Choices in drinking Culture.
She has contributed to notable publications such as
Shape
Magazine, U.S. News & World Report, The Fix
, and is a frequent guest on numerous syndicated radio and podcast shows where she talks about addiction, alcoholism, childhood trauma, and how we can heal. She is highly intuitive and has assisted hundreds of people in healing from substance abuse, depression, and anxiety. A recovering alcoholic, she has been sober for thirty years and understands the complex nature of addiction and how childhood trauma is often at the root of what ails us. A registered nurse, Lisa believes that traditional healthcare does little to incorporate the mind-body connection, nor does our current healthcare system appreciate the healing power of nature.