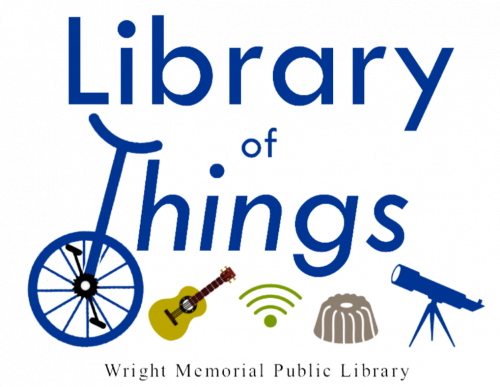 What is the Library of Things?
Wright Library's Library of Things offers a variety activities, equipment, tools, or kits you can borrow to try something new, learn or develop a skill, accomplish practical tasks, make someone a gift, or discover a new hobby. This includes:
Learn more about our entire Library of Things collection >>
Some of our Things are specifically designed to help you tinker, design, construct, and create something new. We call them Makerboxes.
Create, build, tinker and learn at your own pace. Then share your experiences and creations on Wright Library's Facebook or Instagram. In some cases, you can keep your creations even after returning the rest of the kit. 


Read our Makerbox Policy and Waiver and bring in the printed form, completed and signed, so you're ready to check out.