| Label | Information |
| --- | --- |
| Start & End Times | |
| Category | Book Club |
| Age Groups | Adult |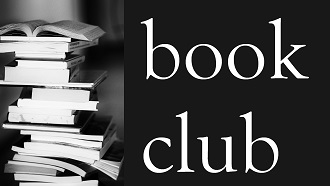 7-8pm, 2nd Tuesday of the month
Choose to come in person (We will meet in the community room) or join us virtually. Use this link to join the book discussion  Joining the book discussion virtually will require the installation of the Zoom client on your computer (microphone and speakers required for audio, camera for video) or the Zoom app on your mobile device.   Additional help is available here.  
Join us for a relaxed, open-minded, varied discussion of this month's selection. New people are always welcome; no sign-up is required, but you can register here for an email reminder.
Extra copies available at the 1st Floor Desk. (Not the Book Club for you? Learn about other Book Clubs at Wright Library.)
OCTOBER 11 - When Time Stopped : A Memoir of My Father's War and What Remains
by Ariana Neumann
2021 Non-Fiction Winner of the Dayton Literary Peace Prize.
Of thirty-four Neumann family members, twenty-five were murdered by the Nazis. One of the survivors was Hans Neumann, who, to escape the German death net, traveled to Berlin and hid in plain sight under the Gestapo's eyes. What Hans experienced was so unspeakable that, when he built an industrial empire in Venezuela, he couldn't bring himself to talk about it. All his daughter Ariana knew was that something terrible had happened.
When Hans died, he left Ariana a small box filled with letters, diary entries, and other memorabilia. Ten years later Ariana finally summoned the courage to have the letters translated, and she began reading. What she discovered launched her on a worldwide search that would deliver indelible portraits of a family loving, finding meaning, and trying to survive amid the worst that can be imagined.
In this astonishing story that "reads like a thriller and is so, so timely" (BuzzFeed) Ariana Neumann dives into the secrets of her father's past: "Like Anne Frank's diary, it offers a story that needs to be told and heard" (Booklist, starred review).
NOVEMBER 8 - We Germans by Alexander Starritt
2021 Fiction Winner of the Dayton Literary Peace Prize
A letter from a German soldier to his grandson recounts the terrors of war on the Eastern Front, and a postwar ordinary life in search of atonement, in this "raw, visceral, and propulsive" novel (New York Times Book Review).
A New York Times Book Review Editors' Choice
 In the throes of the Second World War, young Meissner, a college student with dreams of becoming a scientist, is drafted into the German army and sent to the Eastern Front. But soon his regiment collapses in the face of the onslaught of the Red Army, hell-bent on revenge in its race to Berlin. Many decades later, now an old man reckoning with his past, Meissner pens a letter to his grandson explaining his actions, his guilt as a Nazi participator, and the difficulty of life after war. Found among his effects after his death, the letter is at once a thrilling story of adventure and a questing rumination on the moral ambiguity of war. In his years spent fighting the Russians and attempting afterward to survive the Gulag, Meissner recounts a life lived in perseverance and atonement. Wracked with shame—both for himself and for Germany—the grandfather explains his dark rationale, exults in the courage of others, and blurs the boundaries of right and wrong. We Germans complicates our most steadfast beliefs and seeks to account for the complicity of an entire country in the perpetration of heinous acts. In this breathless and page-turning story, Alexander Starritt also presents us with a deft exploration of the moral contradictions inherent in saving one's own life at the cost of the lives of others and asks whether we can ever truly atone.