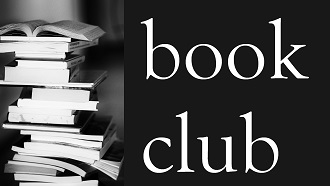 7-8pm, 2nd Tuesday of the month
NOVEMBER - We will be meeting Virtually. Use this link to join the book discussion  Joining the book discussion will require the installation of the Zoom client on your computer (microphone and speakers required for audio, camera for video) or the Zoom app on your mobile device.   Additional help is available here.  
Join us for a relaxed, open-minded, varied discussion of this month's selection. New people are always welcome; no sign-up is required, but you can register here for an email reminder.
Extra copies available at the 1st Floor Desk. (Not the Book Club for you? Learn about other Book Clubs at Wright Library.)
November 9 - Nothing To See Here by Kevin Wilson
Lillian and Madison were unlikely roommates and yet inseparable friends at their elite boarding school. But then Lillian had to leave the school unexpectedly in the wake of a scandal and they've barely spoken since. Until now, when Lillian gets a letter from Madison pleading for her help. Madison's twin stepkids are moving in with her family and she wants Lillian to be their caretaker. However, there's a catch: the twins spontaneously combust when they get agitated, flames igniting from their skin in a startling but beautiful way.  Named a Best Book of the Year by The New York Times Book Review, The Washington Post, People, Entertainment Weekly, USA Today, TIME, The A.V. Club, Buzzfeed, and PopSugar
December 14 - The Girl From the Channel Islands by Jenny Lecoat
Inspired by true events, the riveting story of a young Jewish woman trapped on the occupied island of Jersey during World War II. Summer 1940: Hedy Bercu fled Vienna two years ago. Now she watches the skies over Jersey for German planes, convinced that an invasion is imminent. When it finally comes, there is no counterattack from Allied forces—the Channel Islands are simply not worth defending. Most islanders and occupying forces settle into an uneasy coexistence, but for Hedy, the situation is perilously different. For Hedy is Jewish—a fact that could mean deportation, or worse. With no means of escape, Hedy hides in plain sight, working as a translator for the Germans while silently working against them. She forges a tentative friendship with a sympathetic German officer who is likewise trapped by circumstance. But as the war intensifies, Hedy knows she is in greater danger each day. Soon, her survival will depend not just on her own courage but on the community she has come to cherish and a man who should be her enemy. AN INSTANT NEW YORK TIMES BESTSELLER!
January 11 - Year of Wonders: A Novel of the Plague by Geraldine Brooks
When an infected bolt of cloth carries plague from London to an isolated village, a housemaid named Anna Frith emerges as an unlikely heroine and healer. Through Anna's eyes we follow the story of the fateful year of 1666, as she and her fellow villagers confront the spread of disease and superstition. As death reaches into every household and villagers turn from prayers to murderous witch-hunting, Anna must find the strength to confront the disintegration of her community and the lure of illicit love. As she struggles to survive and grow, a year of catastrophe becomes instead annus mirabilis, a "year of wonders." Inspired by the true story of Eyam, a village in the rugged hill country of England.