Come make history with Wright Library!

To continue the Library's 80th Anniversary Celebration, patrons of all ages are invited to submit materials to be buried in a time capsule at the Library for the next 80 years. See the time capsule and make submissions in the Youth Services Department.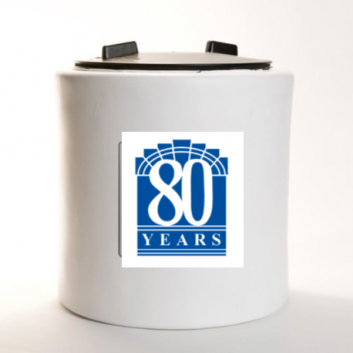 The world has changed tremendously since the Library first opened 80 years ago.  Think how fascinating or odd everyday objects from 1939 might feel today! Possiblities are everywhere:
·         Photos of birthday parties, summer activities, library events, etc.
·         Journal from different citizens describing the minutia of their weeks.  An Oakwood senior citizen, a TAB member, a Library Ambassador, a parent—all of these would be good options.
·         Menus from local restaurants.
·         Sample outfit (especially if it would allow people in 2099 to cosplay as someone from 2019!). 
·         World map
·         Description of a family vacation, especially focused on modes of travel.
·         Common technology (garage door opener, remote control, electric turkey carver, etc.)
·         List of prices and popular things (movie of the year, album of the year, cost of a gallon of milk, cost of a house)
Let's delight, inform, and surprise Wright Library users in the year 2099 with ordinary objects from our everyday lives in 2019.  Submit an item by bringing it to the Youth Services Department and adding an ID form (form supplied by Library).  You will be contacted no later than November 22, 2019 with whether the item will be included in the time capsule or returned to you.  All submitted objects must fit inside a small, carry-on suitcase.  The last day to submit items is December 1, 2019.  The full contents of the Time Capsule will be revealed at the library's 80th Jubilee Celebration on Sunday, December 8.
 
Age group
All ages/special
Adult
Children
Teen
Early literacy