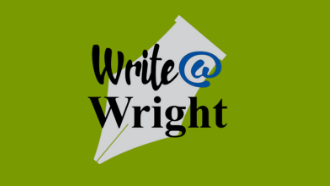 REGISTER
2-3:30pm, Saturday March 7, 2020     
In most good books, the characters are three dimensional, the plot or subject is intriguing, and the story seems to unfold intuitively. This doesn't happen by accident, and it rarely happens in a writer's first draft. The hard work of editing and rewriting can take your novel, story, or memoir from just okay to amazing. Learn the ins and outs of editing, from minor tune ups to major structural or character changes and how to tell which is required for your work. Respected editor, Christina Consolino, will help you look at your own work with a critical eye that will improve your writing and increase your chances of working with a traditional publisher. 
Christina Consolino is a freelance editor and writer who specializes in helping independently published authors. She has also taken on projects for hybrid publishing companies, education consulting companies, and restaurants. She is the co-author of Historic Photos of University of Michigan, serves as senior editor of the online magazine Literary Mama, and teaches writing classes for Word's Worth Writing Center. Learn more about Christina at christinaconsolino.com.
Sharon Short, originally scheduled to present this workshop, was unable to attend.