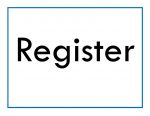 Has anyone ever said to you "Just Google it!" and you're not even sure what Google is? We'll take the mystery out of searching the Internet. Learn what a browser is, how to work with a window and the difference between a wide search and a deep search. Finally, we'll look at how to evaluate information sources for reliability and safety. Basic mouse and keyboard skills are helpful but not required.  ​
Class size is limited; 
registration is required
.
​