| Label | Information |
| --- | --- |
| Dates & times | |
| Category | Local Interest |
| Age Groups | Adult |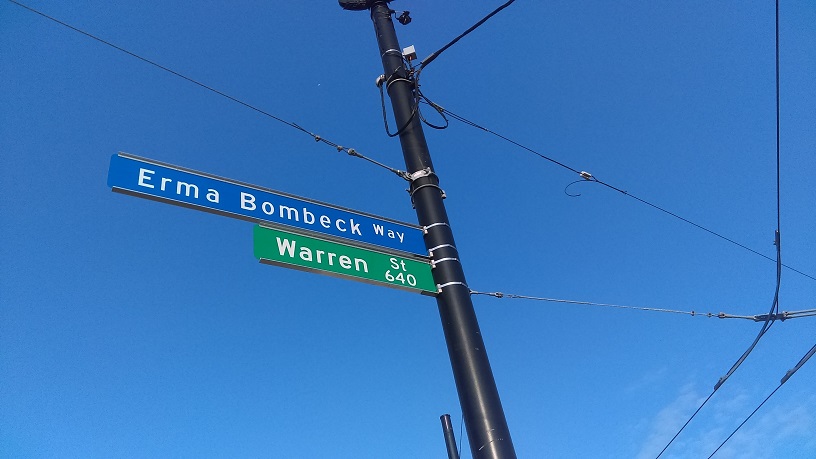 ​If you've ever driven through Woodland Cemetery you may have noticed that many of the monuments have the names of many of the streets in Dayton. In this program, Angie Hoschouer, Manager of Development and Marketing at
Woodland Cemetery, Arboretum and Foundation
, will introduce you to the men and women whose streets bear their name and how they contributed to the history of Dayton.
The
Far Hills Speaker Series
is a partnership between the 
Oakwood Historical Society
 and Wright Library.
About the speaker:
Angie Hoschouer is the Manager of Development and Marketing at Woodland Cemetery, Arboretum and Foundation. She went to Woodland with a history of managing multiple fundraising projects in the non-profit sector and coordinating many of Dayton's largest attended special events and programs. She was a seven year volunteer before becoming employed at Woodland working in several areas including marketing, historical research and actor portrayal. Angie's great-great-great grandparents were buried at Woodland Cemetery in 1858 and 1867.  
Angie has an extensive background in genealogical research and has traced her biological family back to the 1700s in Ireland. She has been interested in not only Dayton's history but her own and is a founding and lifetime member of the Randolph Twp. Historical Society, a member of the Ohio Genealogical Society with status as a First Family of Ohio, First Family of Greene County and a member of the Society of Civil War Families of Ohio.  
Angie can be found giving tours at Woodland, presentations at your local library, speaking engagements at local service clubs and community groups and moderating classes for UD's OLLI program.