Thank you to everyone who joined us for Meredith's workshop. If you were not able to be there, a recording is below. Be prepared to pause the video and do some writing.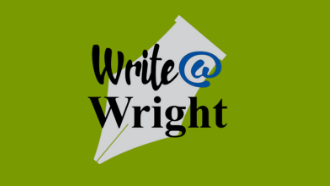 2-3:30pm, Saturday April 18, 2020 
This will be an online class. You'll receive instructions to log in after registering.
Quarantine Journaling:
Many artists consider their journals to be the heart of their work—it's the safe place where ideas are born and torn apart.  Journaling isn't just for artists, though.  Everyone can find some benefit from a regular journaling practice, particularly during difficult life events.  In this workshop, we will investigate different methods of journaling and the benefits of keeping one during the Coronavirus quarantine and after.  This workshop is appropriate for both adults and teens.  Come ready to write! 
Meredith Doench is the author of the award winning Luce Hansen Thriller Series from Bold Strokes Books and is a member of Sisters in Crime: Buckeye Crime Writers and the Mystery Writers of America Midwest Region. She is a lecturer at the University of Dayton where she teaches composition, literature, and creative writing. Her most recent book, Deadeye, was published in July of 2019. Learn more at meredithdoench.com