Access streaming videos through Kanopy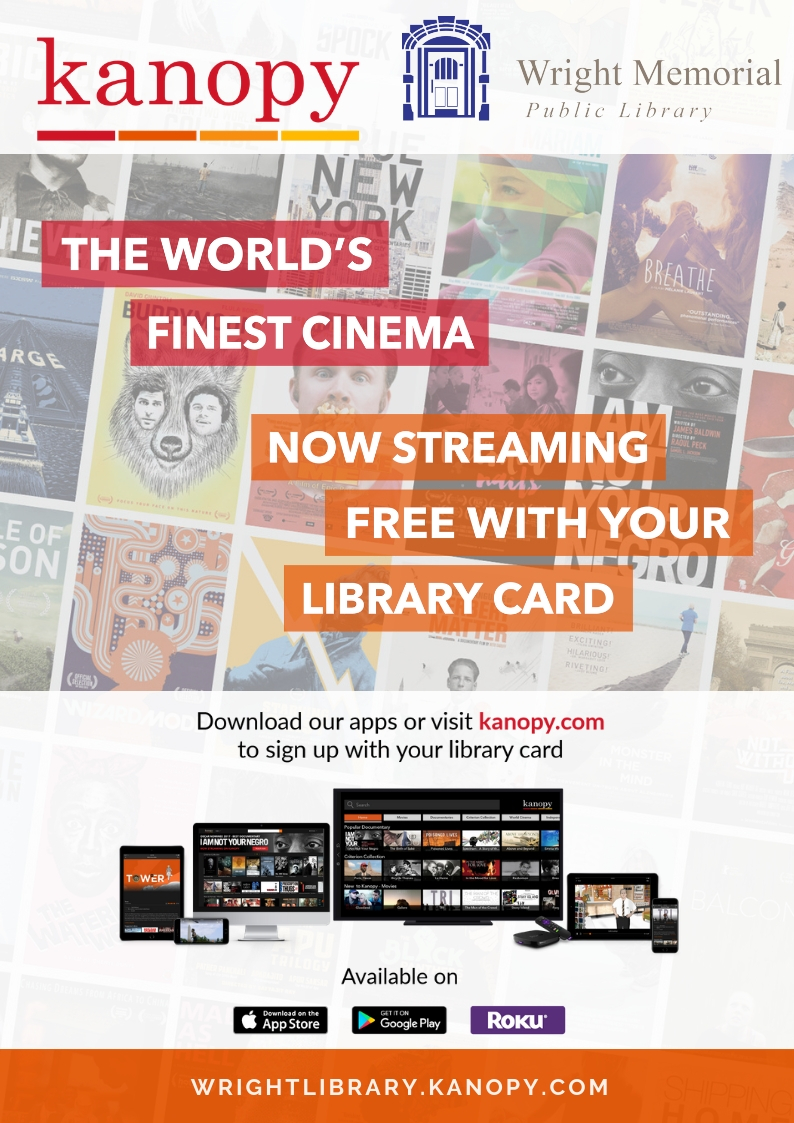 Kanopy showcases more than 30,000 of the world's best films, including award-winning documentaries, rare and hard-to-find titles, film festival favorites, indie and classic films, and world cinema. Films can be streamed from any computer, television, mobile device or platform by downloading the Kanopy app for iOS, Android, AppleTV, Chromecast or Roku.
Visit wrightlibrary.kanopy.com
Click SIGN UP*
Enter your name, email, and create a password (or use your existing Facebook or Google account to sign up)
Enter your library card number when prompted.

*  Note: If you already have a Kanopy account, you can add your Wright Library card to your account by selecting LOG IN. Once logged in, click your name at the top and chose "My Memberships," then "Add a new membership."
 
Play Credits
Wright Library patrons get 9* play credits per month.
*During December enjoy 10 play credits.
Each video will use 1 play credit regardless of length. Users are provided with a set number of play credits in their account each month which will reset at midnight (Pacific Time) on the first day of each calendar month. Unused play credits will not roll over into the next month.
Using a play credit
Playing a video for at least 5 seconds will use a play credit. After that, you will have a full 3 days (72 hours) to watch the rest of the video as many times as you want, without using another play credit, even if a new month starts and your credits reset.
 
Need Help?
Answers to many questions can be found on Kanopy's Viewer Help pages.

You can also Ask a Librarian at Wright Library.