Wright Library Director Kristi Hale joined other library leaders on April 10 in Columbus to advocate for public library funding. The following letter was published in the April 10 edition of the Oakwood Register.

A Letter to the Editor Regarding State of Library Funding in Ohio

In Governor Mike DeWine's recent proposal for Ohio's biennium budget, his office issued a fact sheet about his funding priorities. Included in the list of priorities was the intention to maintain the current rate for the Public Library Fund instead of reducing it on July 1st. In the statement, Governor DeWine applauded Ohio's public libraries for working collaboratively to provide critical services to their patrons and shared his belief that libraries "are the cornerstone of Ohio's communities because they play an important role in workforce development and early literacy initiatives."

This is overall good news for Wright Library's patrons and all 251 of Ohio's public libraries. However, to be fully informed of the impact of the governor's proposal, it's important to remember that state funding for public libraries has been cut by more than $113 million since 2001 – a 23% reduction in funding over the last 17 years and no adjustments for inflation. These 17 years of funding cuts have been big losses for Wright Library, which relies on state funding for more than two-thirds of its operating revenue. Some of the lost revenue has been mitigated with local tax support of 1.5 mills -- which represents a modest 1.4% of Oakwood's total property taxes. Unlike other local governments, libraries do not receive revenue through sales or income taxes, nor from casino sources.

Through fiscally-conservative management and occasional but crucial gifts and grants, Wright Library has continued to operate with expenditures just under revenues, but rising costs of materials, technology, and wages, as well as an aging building, make it critical that we remind our legislators of the essential role libraries play in our communities and the importance of restoring their funding. So while Oakwood residents should be truly pleased with Governor DeWine's appreciation for Ohio's public libraries, I will meet with state and local representatives in Columbus on April 9th to advocate for library funding—funding which provides a Return on Investment in Ohio of about $5 for every $1 spent. If you too wish to see library funded restored, I urge you to contact your representatives in the General Assembly this month, as they work on the state's biennium budget:
 
Thank you so much for your support.
 
Kristi J. Hale
Director
Wright Memorial Public Library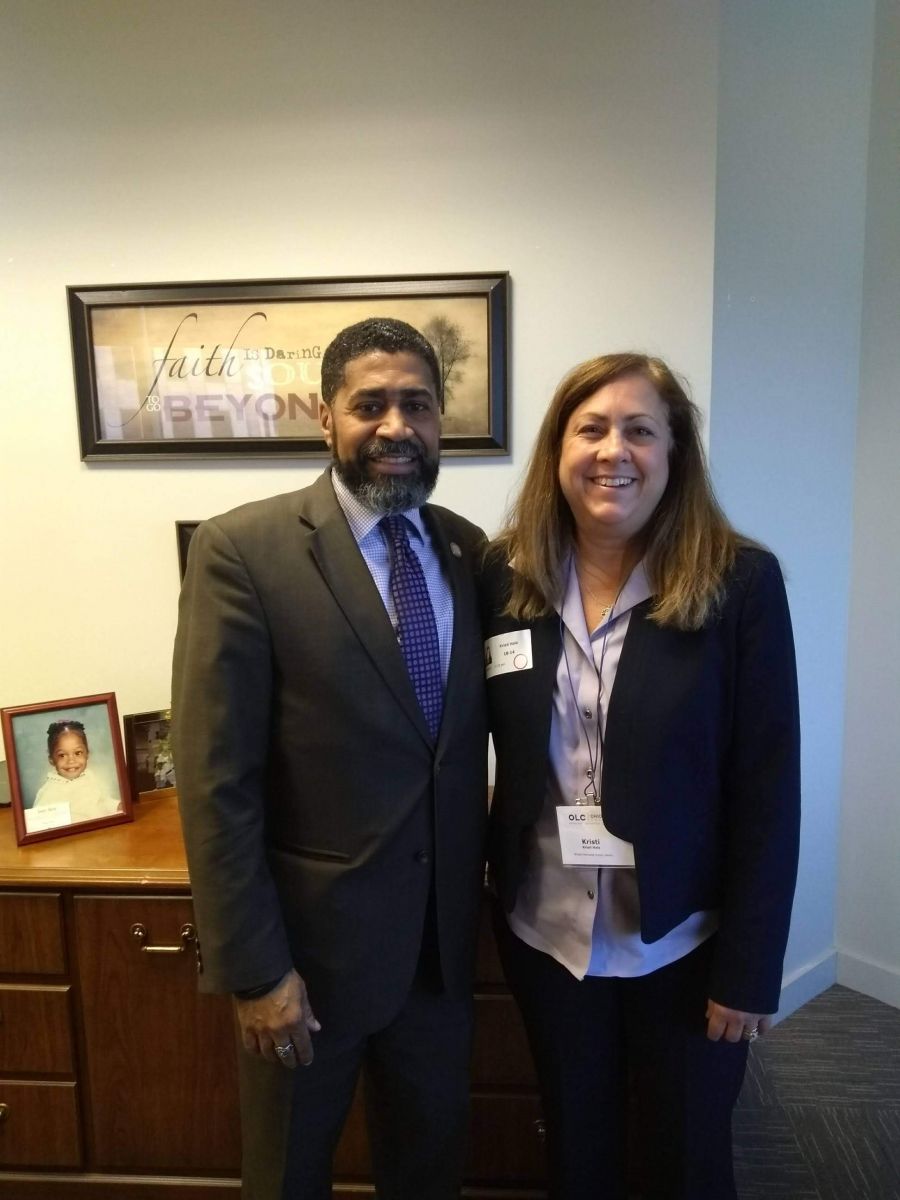 Director Kristi Hale with Rep. Fred Strahorn on an April 10 visit to Columbus to advocate for library funding.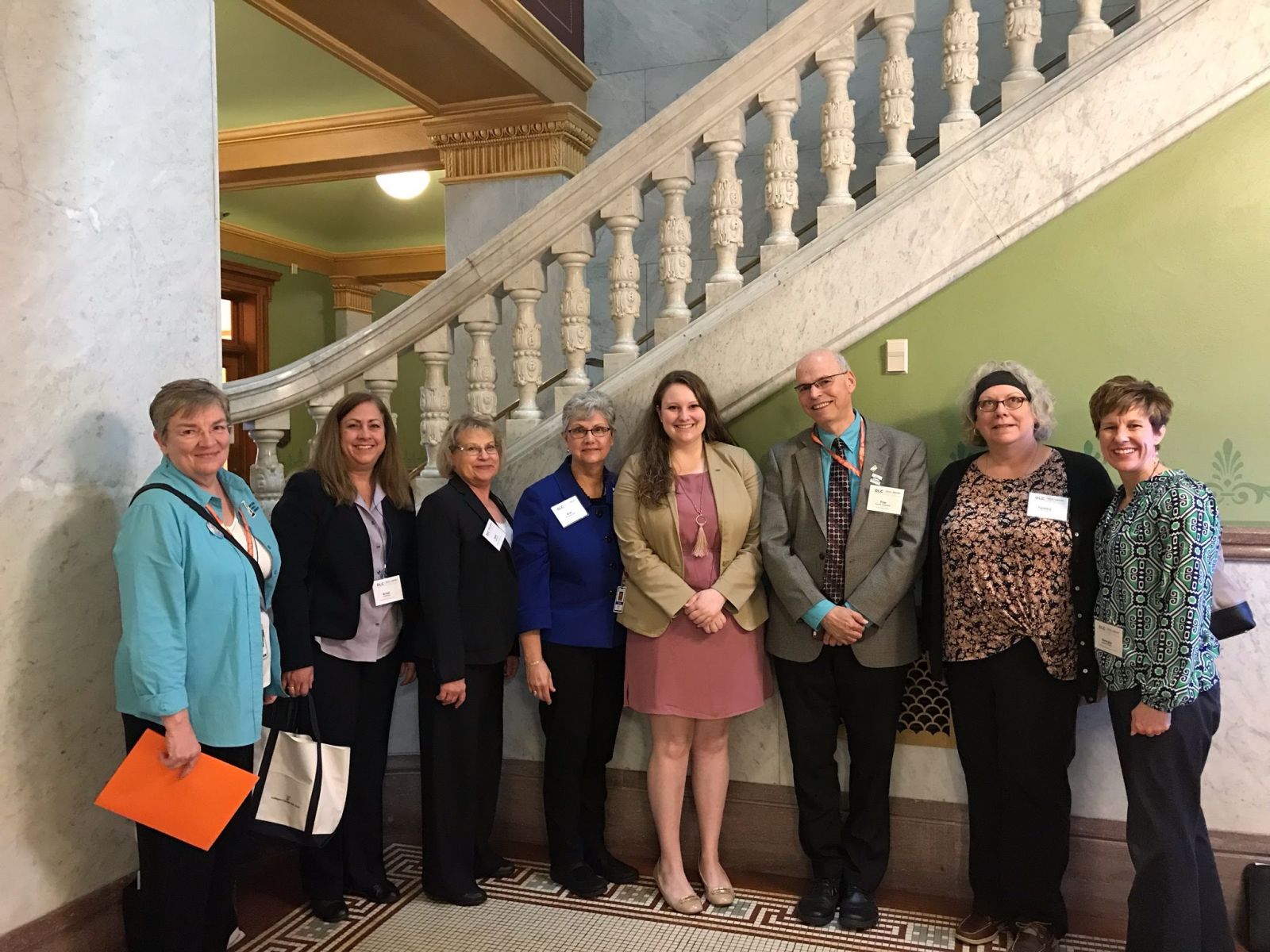 Wright Library's Kristi Hale, second from left, and Fiscal Officer Tammy Emrick, second from right, with other library leaders and a staff member from Sen. Peggy Lehner's office.