| Label | Information |
| --- | --- |
| Dates & times | |
| Category | Local Interest |
| Age Groups | Adult |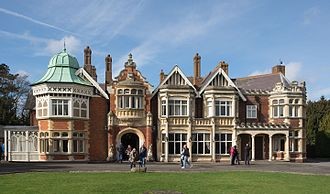 REGISTER HERE
Topic: Bletchley Park, Code Breaking and Dayton's Role
The role of Bletchley Park in the United Kingdom only came to light in the late 1990s and even now is not fully appreciated for the impact it had on WW2 and through the present day. The codebreakers were heavily dependent upon early computer technology.  Known as BOMS machines, these were instrumental in the breaking of the German Enigma codes, and in doing so, allowed the Allies to be one step ahead of their adversaries. These machines helped to shorten World War II and save thousands of lives.  Alan Turing, who worked at Bletchley Park, is considered one of the key masterminds behind the BOMs machines. Turing visited Dayton in 1942 to inspect the Navy Works Building's BOMS machines at scale and evaluate the depth of intelligence sharing that was possible. Dayton was pivotal to the continued success at Bletchley Park. With this initial cooperation began what is today the most successful intelligence sharing relationship on the planet; the 5 EYES. This talk will look at the impact of Bletchley Park, the relationship forged with Dayton, and how that relationship lives today in the closest intelligence sharing between any nations on the planet. This is an in-person event in the Community Room. To keep up-to-date on any changes, registration is requested. Thank you!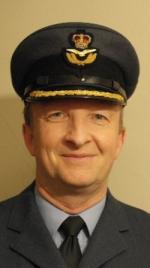 Andrew Lloyd - Presenter
Retired after 34 years of active duty in the Royal Air Force, Colonel Lloyd ended his military career as an Exchange Officer in the US Air Force Sustainment Center.  There he led strategic planning, partnerships with industry and a range of activities to modernize US maintenance and supply chain operations. More importantly, he worked to build closer links between the US and UK air forces.  Colonel Lloyd now resides in Oakwood and brings to the community his love of military history and the lessons it brings to future generations.  Andy has led many officer development tutorials on the battlefields of the Revolutionary War and Civil War and has made multiple visits to both Gettysburg and Yorktown. He also supports the National Museum of the USAF with the annual Battle of Britain events, and discussions at the IMAX on Winston Churchill and Dunkirk.
---
Join the Oakwood Historical Society and Wright Memorial Public Library for entertainment and education. Whether you are a history lover or just interested in learning more about the place you live, the Far Hills Speaker Series has something new for everyone.