| Label | Information |
| --- | --- |
| Dates & times | |
| Category | Local Interest |
| Age Groups | Adult |
Sunday, February 19, 2023
To attend virtually: registration is required.
To attend in person: registration is recommended.
2:00 PM | Community Room & Zoom (Registration Opens 01/06/2023)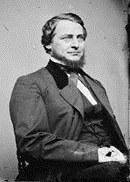 About the Program
In honor of President's Day, join us for a program on Clement Vallandigham, a prominent Dayton Congressman who became one of President Lincoln's strongest antagonists.
Lincoln's Northern Nemesis is a gripping story using research from period sources, particularly Ohio newspapers. This is a presentation that will appeal to both Lincoln and Civil War historians, along with political scientists and people interested in how Dayton again played a significant role in national history. It is a story that is still playing out in the issues we face today.
Who was Vallandigham and how did this Dayton lawyer, newspaper editor, orator and politician emerge to take such a strong stand against abolition that it led to his arrest, conviction, and exile by Lincoln.  
The Far Hills Speaker Series is presented through a partnership between the Oakwood Historical Society and Wright Memorial Public Library.
---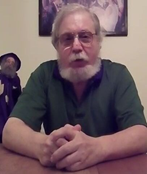 About the Presenter
Martin Gottlieb is a retired journalist, columnist, and editorial writer who worked for the Dayton Daily News for 27 years. Gottlieb wrote about local, statewide, national, and international events - everything from Dayton's effort to land a minor league baseball team, to the statewide redistricting issues that continue to this day, along with presidential elections, and the Bosnia peace talks in Dayton and their aftermath. He traveled to 16 countries for the paper. He was perhaps best known for his columns about predicting the outcomes of elections with the system of Professor Allan Lichtman. He eventually wrote a book on that subject called Campaigns Don't Count: How the Media Get American Politics All Wrong. 
 
For a time, his column was distributed nationally and internationally by the New York Times News Service, which picked it up from the Cox News Service. (The Dayton paper is own by Cox.) His column made appearances in at least 100 newspapers. He was honored by the Ohio Society of Professional Journalists as Best Columnist in Ohio and Best in Show. He retired in 2011.