| Label | Information |
| --- | --- |
| Dates & times | |
| Category | Local Interest |
| Age Groups | Adult |
To attend virtually: registration is required.
To attend in person: registration is recommended.
Sunday, April 16, 2023
2:00 PM | Community Room & Zoom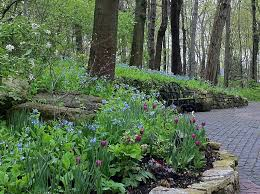 About the Program
On June 29, 1922, Katharine Houk Talbott gathered a group of her gardening friends to her home "Runnymede" in Dayton to form a garden club. The stated objective of the Garden Club of Dayton was to simulate the knowledge and love of gardening, to aid in the protection of native plants and birds and to encourage civic planting. 
Oakwood residents Katharine Houk Talbott and Ethel Rike were the first two presidents of the Garden Club of Dayton. They are credited with its early success and wide recognition as one of the most outstanding cultural influences in Dayton. Three other members, Katherine Siebenthaler, Agnes Darrow and Marie Aull were given special mention for their exceptional contributions and service to the club. 
The Garden Club of Dayton continues this mission to this day.  
In the April presentation, Garden Club of Dayton members will walk us through the history of gardening in Oakwood.  Beginning with the early landscaped formal gardens of Oakwood, through the changes gardens have undergone over the decades, we will welcome spring with this lecture on plants and gardens.  There will be particular emphasis given to the current trend of native plants in residential gardens.
The Far Hills Speaker Series is presented through a partnership between the Oakwood Historical Society and Wright Memorial Public Library.