Doug Tallamy's Homegrown National Park Initiative
WYSO's Book Nook interview with Doug Tallamy
Landscaping with Native Plants
Recorded webinar from April 20, 2020 with Eric Sauer, Planning Manager with Five Rivers MetroParks.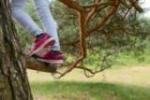 Five Rivers MetroParks Guides to Make a Difference
Bring Conservation into your Home and Yard
Help our Community protect nature

Listen to local podcast, ALIVE, with Cristina Redko
You will hear stories about how our lives, all living beings and our living systems are intertwined: big and small, close and far, including us, human beings. Along the way we will discover our contributing human roles to regenerate life on Earth.
Photos by Maura Boesch