This page is no longer maintained. Visit Support your library for current information about the Library Foundation and donations to Wright Library.

The Foundation's Annual Campaign surpassed its fundraising goal, raising over $43,000 in philanthropic gifts!

---------------------
Wright Library Gem City Riders made their goal!!
Thank you for your supporting the 2021 team.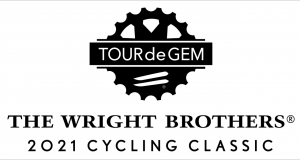 Projects funded
by the Library Foundation
Books awarding achievement in Summer Reading Club
After hours book drop and holds pickup locker
Community events like Live Falconry and Outdoor Children's Theater
Laptops for Computer Classes
Write@Wright Workshops
Far Hills Music Series
Gingerbread House Competition
Book Peddler
Early childhood learning toys
Carpeting in lower level
Author visits
Eco-friendly water fountain
Improved power access
Makerbox, Wonderbooks, and Playaway collections
Decorative exterior lighting
The Foundation Board meets the first Wednesday of every month at 6 p.m. with some exceptions.  Meetings are open to the public.
Wright Library Foundation Trustees
Mark Harman, President
Mike Armstrong, Vice President
Juliet Glaser, Secretary
Steve Turek, Treasurer

Caitlin N. Benton
L. Wesley Boord
Annie Callaway Davis
Patty Caruso
Elaine Gounaris
Leigh Harrell
Sarah Kallile
Julio Quintero
Kristi Hale, Director
Jen Enseleit, Library Board of Trustees Liaison
Community Donations are Important and Easy
Donations support the Library's mission by funding programs, materials, outreach, amenities, and services that the Library could not otherwise provide the community. It's easy to make a donation to The Wright Memorial Public Library Foundation:
Donate by check Please make your check payable to "Wright Library Foundation" and mail to:
Wright Memorial Public Library Foundation
1776 Far Hills Avenue
Oakwood, OH 45419
All gifts to the Foundation support Wright Library and all donations are fully tax deductible as allowed by law. Gifts of any amount are appreciated. Donations to the Foundation are invested and expended for the exclusive benefit of the library and operates as a component fund of the Dayton Foundation.
Your gift will ensure quality services and materials today and for future generations.
Donors are recognized for their contributions on our website and in print materials. Please email the Foundation at hale@wrightlibrary.org to let them know if you prefer to remain anonymous.
Make a gift in honor or memory of a friend or loved one. Download these cards to let someone know you've made a gift in their honor or in memory of their loved one. 
About the Foundation
The Wright Memorial Public Library Foundation raises funds for Wright Library, holding, investing, and expending those funds for the exclusive benefit of the Wright Memorial Public Library. Created in 1997, the Foundation was formed to operate exclusively for the purpose of advancing the Library's goals, objectives, and priorities. 

Foundation Board meetings are held at 6 p.m. the first Wednesday of each month in the Library Meeting Room with some exceptions and are open to the public. The Board consists of five to twelve trustees who serve three-year terms. Interested applicants are welcome to contact the Library Foundation for an application.
Foundation Bylaws