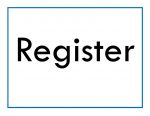 Join local author, Trudy Krisher, for a writing workshop focused on using historical research in both fiction and nonfiction. Learn how to select rich historical topics and how to use fictional techniques to enliven non-fiction writing. Krisher's experience with picture books, YA novels, and adult biography gives her a good understanding of different genres.
The Wright Library welcomes the Dayton Society of Artists to a guided tour of the Miami University traveling exhibit, "Telling a People's Story: African-American Children's Illustrated Literature" then invites them to conversation and creation of art-in-response.
Take a self-guided tour Aug. 19 - Sept. 30.
Enjoy the magnificent entries of the 2019 Gingerbread House Show Saturday, December 7 through Sunday, December 15.
Can you build the best gingerbread house in Oakwood?  This year, the Gingerbread House Competition is expanding from just classroom entries to both classroom AND public entries.  It's your time to shine!  You could win a gold ribbon and the pride and admiration of all the city!  Entries will be judged on Saturday and Sunday, December 7-8 during regular Library hours.  The winners will be announced on social media at 5:30pm on Sunday, December 8.  Register your group
Students in grades 7-12 are invited to stop by the library in between exams to relax and renew. Snack, play games, watch videos, or do a craft.
​
The library will be closed for New Year's Eve day.
The library is closed all day.