The Next Chapter: Wright Library's Revitalization Project 
Equipping Wright Library to write the next chapter of its legacy in Oakwood
Wright Library is undergoing renovations in 2021. Needed repairs and replacements are being paired with 21st century updates to better meet the needs of today's library users. If you would like more information or have questions or comments, please contact Kristi Hale, Director, at hale@wrightlibrary.org.
The entire project is on track to finish in early 2022.
As the lower level opens and work begins on Phase II, your library experience will be different. What to expect >>
---
Park Level—Phase I
Update: Wright Library's Park Level is open and home to the children and teens area, audiovisual materials, and an ADA and stroller friendly entrance.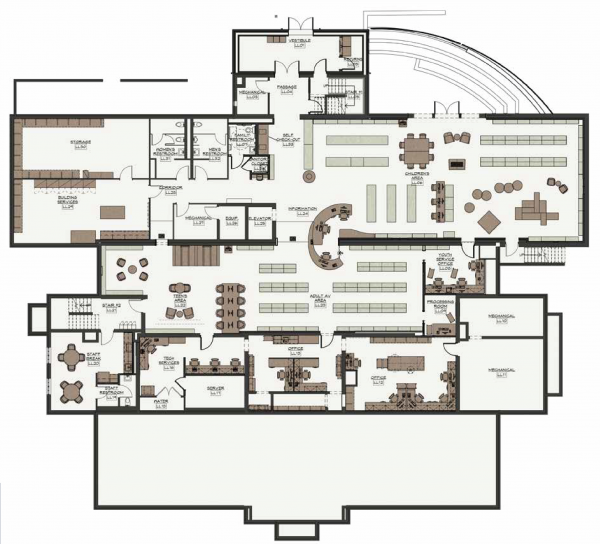 ---
Main Level—Phase II
The second construction phase, beginning August 2021, will renovate portions of the Main Level, which will house the Community Room, a new conference room, ADA-compliant restroom, seating area, and adult computer area. The work on the Main Level will not involve the historic restorations completed in 2018.